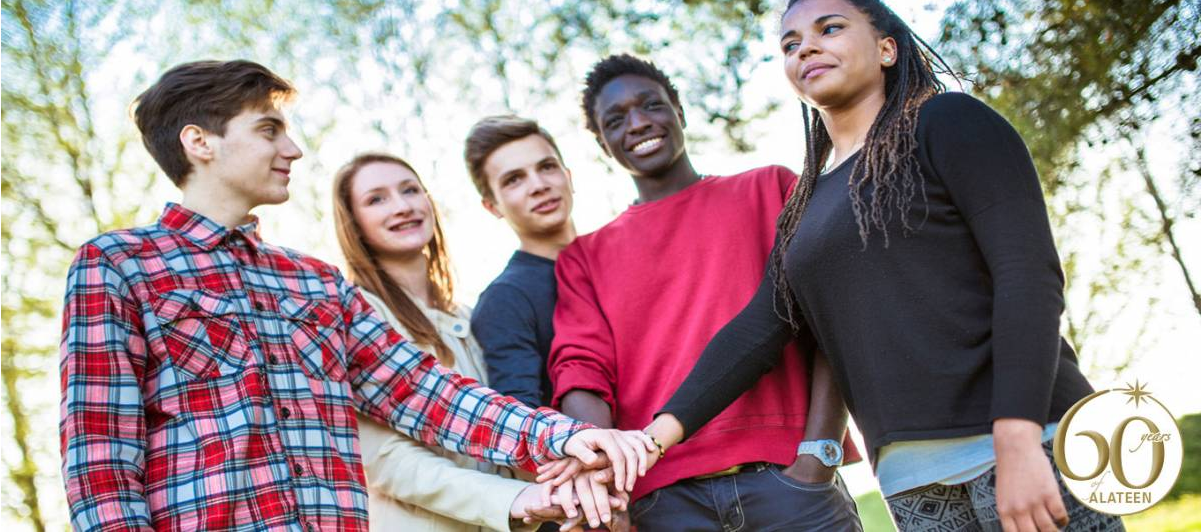 Gail Barker, ME.D, LCPC, Borah High School Counselor

Note: Alateen celebrated its 60th anniversary this September. It is the oldest and largest Twelve Step mutual support group program for younger family members. Although the majority of Alateen groups meet in the same location and time as an Al-Anon group for adults, there are Alateen groups that meet in junior and senior high schools. There are 866 registered Alateen groups in the US, 56 in Canada, and 687 in other countries.
We had our Alateen group meeting today and I have to tell you how grateful I am for Alateen. It has made such an amazing difference in these students' lives. Many of them shared how they are now getting along better with their family — both the drinking and the non-drinking family members. I often hear how this is the one safe place they have in their lives — to be able to share whatever is on their minds, where others won't judge, pass it around, or get mad.
It is amazing to see the transformation in these students. I see them going from a beaten down, angry, hopeless teenager — trying to cope with alcoholism in the family — to gradually feeling and finding peace, hope, and strength from others, loving each other and being happy. I so love it. It gives them assurance and hope that one counselor can't possibly convey to them. It is a group process and an inspired process, and to have this opportunity in the school is amazing, since most of these kids would not be able to get to an evening meeting in the community. Their home life in their alcoholic families is such that they wouldn't be able to get transportation at night or feel free to do so.
Alateen is supportive for them — safe and consistent. Children in alcoholic families do not know consistency, but in Alateen they learn to trust. It affects their outlook, their self-esteem, their grades in school, their friend and family relationships, their confidence, their ability to show concern for others, patience, peace of mind — so many things they probably would not get anywhere else.
The students ask if Alateen will be at their next school, if they are moving or when they go on to high school. It is a safety net for them. They count on it, and I am so grateful we have been able to get Alateen in so many other schools.
I so appreciate the Alateen Group Sponsors* that are here faithfully each week. The Alateen members love them. I feel such overwhelming gratitude for the Alateen program. I know without a doubt the changes it has made in these children's lives—changes and tools that will stay with them and affect their whole lives.
This article first appeared in Al-Anon Faces Alcoholism's 2016 magazine. © Al-Anon Family Group Headquarters, Inc., Virginia Beach, VA.
*Adult Alateen Group Sponsors are certified in the U.S. and Canada by their respective Al-Anon state and provincial service structure known as an "Area." Each Al-Anon state and province has requirements that meet the legal criteria for adult volunteers who work with minors. However, adult Alateen Group Sponsors are present only for guidance as needed. Like Al-Anon groups, Alateen members facilitate their meetings.
Gail Barker, ME.D, LCPC, is a counselor at Borah High School in Boise, Idaho.