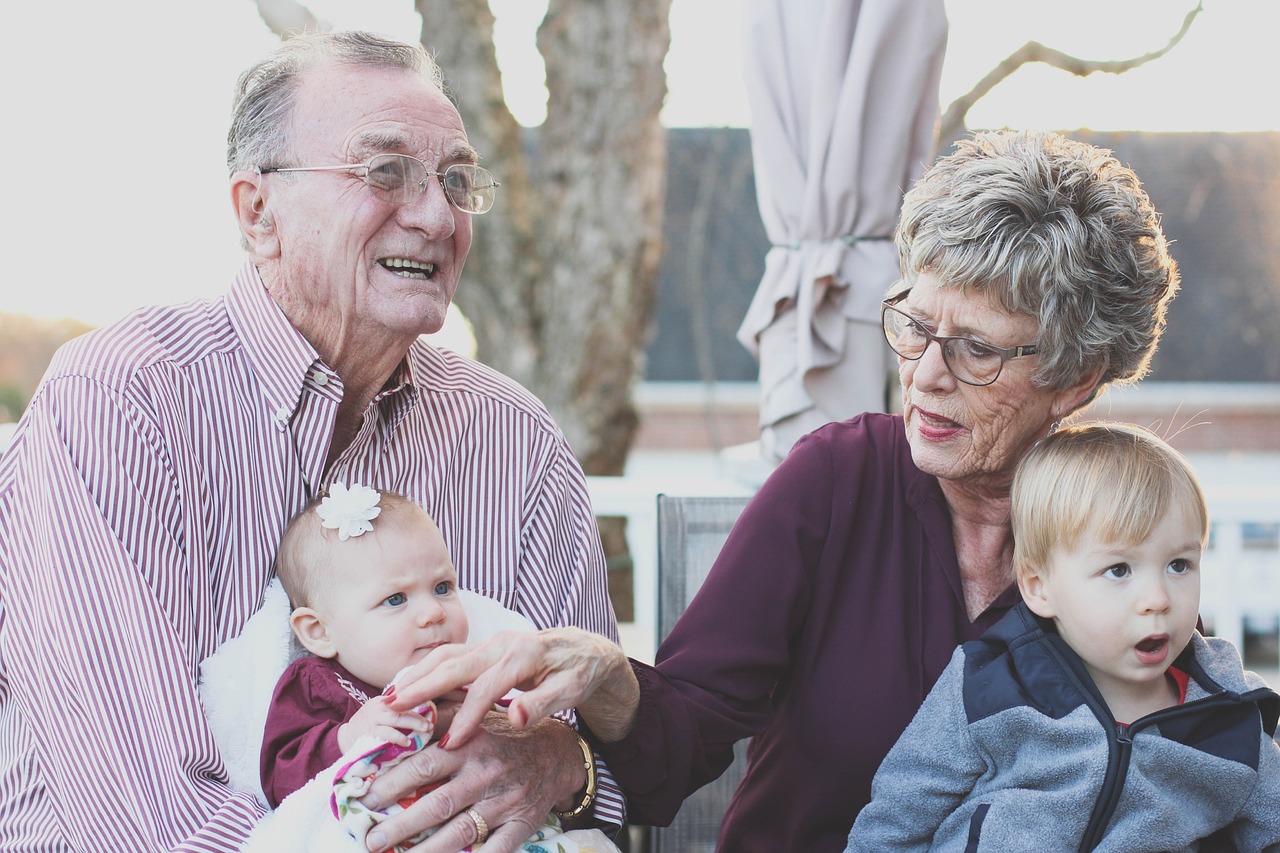 Sis Wenger, NACoA President / CEO
As the foster care systems across America become increasingly overwhelmed by the growing number of children entering their systems and the special needs these children have as a result of the trauma they have experienced from the opioid epidemic's engulfing and claiming their parents. More and more grandparents are thrust into saving and raising their children's children.
As Grandma and Grandpa step in, they're often filled with the fear of not being physically, financially, or emotionally strong enough to once again raise children. Unlike foster parents, these grandparents are not provided with financial support or services tailored to help them and the children.
Holiday times are particularly poignant for them as they worry about and grieve for their own children while they try to protect their grandchildren through the sadness and fear the impending holidays will bring.
In communities in which these restructuring families, headed by grandparents struggling to survive, to create supportive, nurturing environments that help the children to feel supported, and to be proud, opportunities abound for neighbors, their faith congregation, their close and distant family members to offer the love and admiration they richly deserve — and need to feel whole. If you live in a community in which many grandparents are raising their grandchildren — as a result of familial addiction or for other reasons — here are some ways you can help:
Urge grandparents to empower themselves to learn about addiction so that they might have a better understanding of what their child is/was going through (and what impact it might have on the next generation)
Encourage the grandparents to attend a support group, such as Al-Anon, to process the difficult emotions they might be feeling about their child's addiction
Share online resources that might be useful to someone once again raising children, many of which have faced years of many emotional hurdles due to their parents' addiction in their growing-up years
Offer to go grocery shopping, make a meal, or run an errand for the grandparents, giving them additional time to spend with their grandchildren
Babysit local grandchildren — or arrange play dates with your own children if you have them — so the grandparents can have a break or offer your babysitting services to a local Al-Anon meeting so grandparents can attend
Donate toys, clothing, and other child-related items to those in need or local shelters, who may be helping grandparents who cannot afford the financial burden of child-raising
Ask a local church or community center to host a weekly support group for grandparents raising grandchildren or caregiver's respite event
Reach out to the guidance counselors or teachers at your local schools to see if there is any way you can volunteer or help the children in some way in order to make their transition to a new home and neighborhood go more smoothly
Advocate — or support those who advocate — for your state's foster care system to provide these grandparents the same support foster care parents receive
As the number of children of addiction grows with the opioid crisis, it's important that communities reach out to those — often the grandparents — on the front lines of childcare and offer support, encouragement, and pathways to healing. The success of children of addiction depends a great deal on the environments in which they are raised, which is why taking care of those taking care of the children must be a high priority for all communities combating this epidemic.
Sis Wenger, NACoA President/CEO, has trained about and advocated for children growing up with parental alcoholism and addiction for over 35 years.