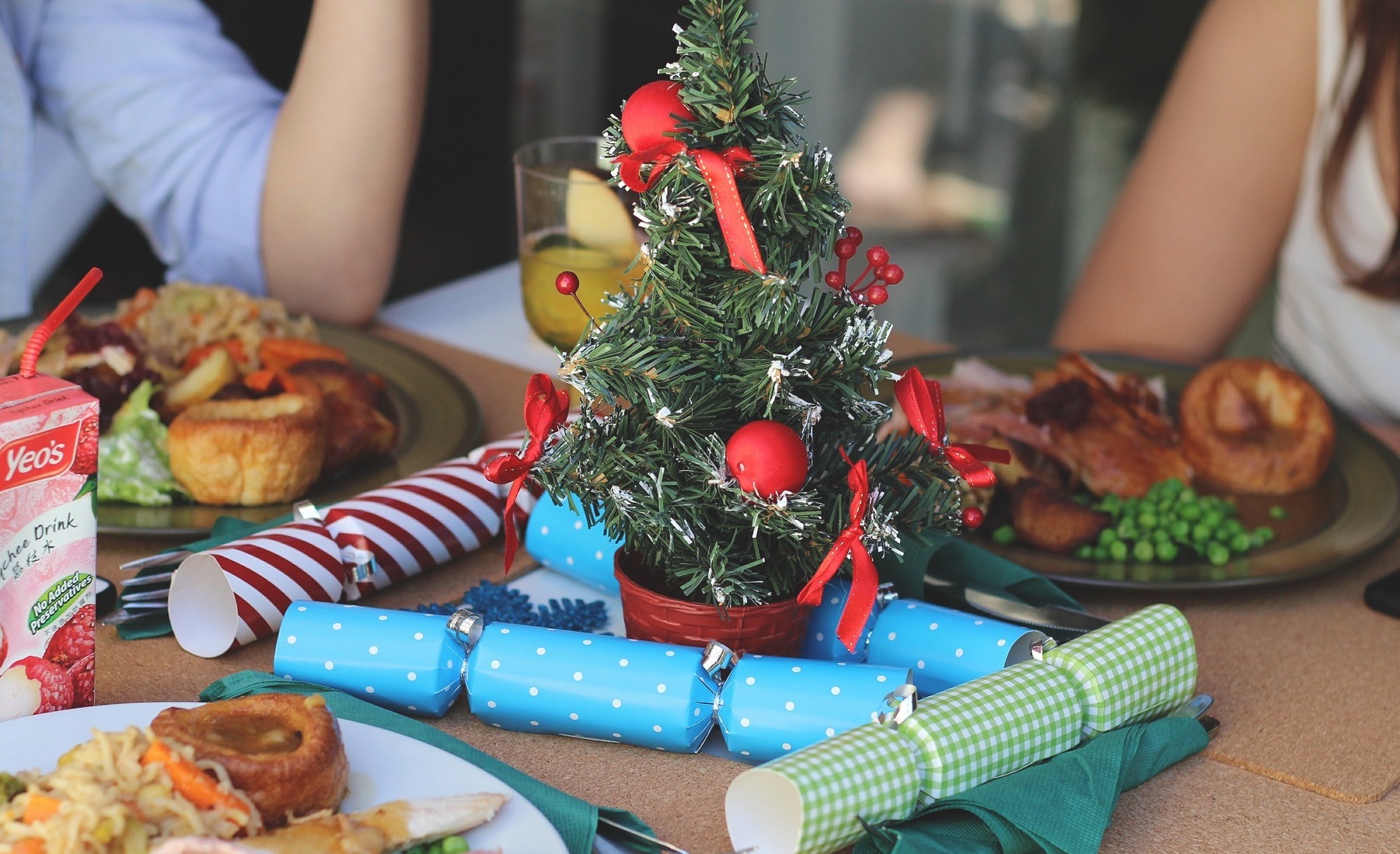 Rosemary Tisch, M.A., Director of Prevention Partnership International

It's time for the holidays and family gatherings. Illustrations show beautiful homes, tables with overflowing food, beautifully displayed, and happy families setting down together. In reality — even in healthy families — these are stressful times. For those of us in recovery or still dealing with active addiction in the family, these days can be lonely and scary and possibly even trigger relapses of old behaviors — enabling, people-pleasing, or using.
Healthy families focus on children, especially during holidays. Who needs help raising happy, healthy, addiction-free children? Everyone! Whether you are dealing with substance use and recovery; child abuse and neglect or other traumas; a loved one in jail; divorce; caring for foster children or teens; or a family living in high risk community, we all need to remember to "keep it simple" especially when we are trying so hard to have the "perfect holiday."
Important Holiday Reminders for Families in Recovery
1. Provide a safe, nurturing, consistent, and structured environment.
Traditions help families be "a family" — whether that's getting together to decorate where you live or sharing a meal. These events need to be free from violence or even a threat of it. Family meals where positive conversations focus on children is one of the most significant protective factors children can have. I like to see family meals free of alcohol, so children grow up knowing people can have good times and conversation without drinking. Most importantly, don't give young children any drink or food containing alcohol or drugs, including marijuana.
Establishing safe, drug/alcohol-free family rituals is not easy — relatives and guests planning to attend will need to be told that there will be no alcohol served and that they are asked not to drink before arrival. Recovering family members may need to leave the family group to talk with a "safe person" (sponsor) if they are feeling triggered or attend a support meeting, perhaps feeling like they've deserted the family (or even being told they did by other family members).
Some families may never have tried to get together before without alcohol or drugs, which may make it challenging, but there are ways to make it work with whatever situation one has been given.
Let me share a quick story about one of the families Celebrating Families!™ worked with at Parisi House on the Hill (a residential treatment center for women with children):
Because of the distance involved in traveling, they decided to meet half way at Jack in the Box along Highway 5 — the only open restaurant they could find. Afterwards they found an empty parking structure and opened presents to the sounds of Christmas music on the truck radio. They reflected that it was one of the most heart-felt Christmas's they had ever had. It was quite an amazing moment for them to notice that it wasn't necessary to have all the trimmings; it was more important to be able to love and feel connected.
2. Identify at least one safe person that each family member can turn to for support, nurturing, help, and safety if tensions rise and feelings become uncomfortable.
Don't ever underestimate the impact that one person showing love for a child can have on that child's life.
3. Tell each child "I love you" as often as you can.
This may be very hard for parents in families that are dealing with trauma — they, too, may not have heard these words. When I was in early recovery, my young children were often asleep before I got home from meetings. I learned to go into their rooms and whisper in their ear, "I love you" when I returned. Once when my youngest daughter was a preteen I didn't do this, the next morning she asked me, "Why didn't you tell me you loved me last night?" We don't know what children hear as they sleep! Traditionally Native American elders even advised young mothers to talk to their children while they slept.
4. Practice gratitude!
A wise person once said, "Gratitude turns what we have into enough." Thank people out loud when someone does something for you. Let your children hear you do this. Before going to sleep, ask each child to think of something they are grateful for. Start Family Meetings by sharing something you are grateful for. Practice Acts of Kindness — each day try to do something for someone else, letting your children see you. For example, let someone in front of you in line, pay their bridge toll, do the dishes when it isn't your turn. Try to do a Family Acts of Kindness once a week — plan on what it will be and work on it together.
All parents want their children to be healthy, happy, and addiction-free. If we have a disease or grew up in families dealing with a disease, we may not be able, or know how, to express our love in healthy ways. Kindness and recognition of the importance of relationships within the family and with others in the community are some of the first steps. Focus on the children and your relationships with them. Remember the family that celebrated their holiday at Jack in the Box in an empty parking structure. Even when you don't have much, you can make the holiday season, and every family gathering, special and safe for the children in your life.
Rosemary Tisch, M.A., is the Director of Prevention Partnership International (PPI), which develops programs and provides resources to help children and families break the cycles of addiction and domestic and family violence. She is the lead author of Celebrating Families™(CF!), NACoA's whole family recovery program, which has now been  replicated in over 100 sites throughout the US, Canada, Mexico, and Russia.